The Rise of Fintech in Africa? Fintech in Africa is changing the financial sector. It's modernizing the way services are provided across the continent, bringing about a wave of innovation and possibilities.
The fact is, agile fintech startups are giving traditional financial institutions a run for their money, due to the proliferation of mobile technology and digital platforms.
Africans are taking to technology like fish to water. Smartphones are becoming the go-to for financial inclusivity. Mobile money solutions are being used to send and receive money, make payments, and access banking services – no need for a conventional bank account! Millions of unbanked Africans are now able to access these services.
The Rise of Fintech in Africa Enabled by Other Services
In addition to mobile money, other fintech services like peer-to-peer lending, crowdfunding platforms, and robo-advisory services, are making waves in Africa. These provide alternative financing options for small businesses and individuals who may have been shut out from traditional banking systems.
Fintech companies are using tech to reach out to underserved populations and bridge the gap in financial services.
Take Nigeria for example a fintech startup – Paystack – has substituted the way online payments are processed. This user-friendly platform lets businesses, of any size, accept payments from customers without a hitch.
Plus, it has top-notch security measures. It's become an essential part of Nigeria's e-commerce industry.
Flutterwave is also doing marvelously well in the Fintech arena in the whole of Africa.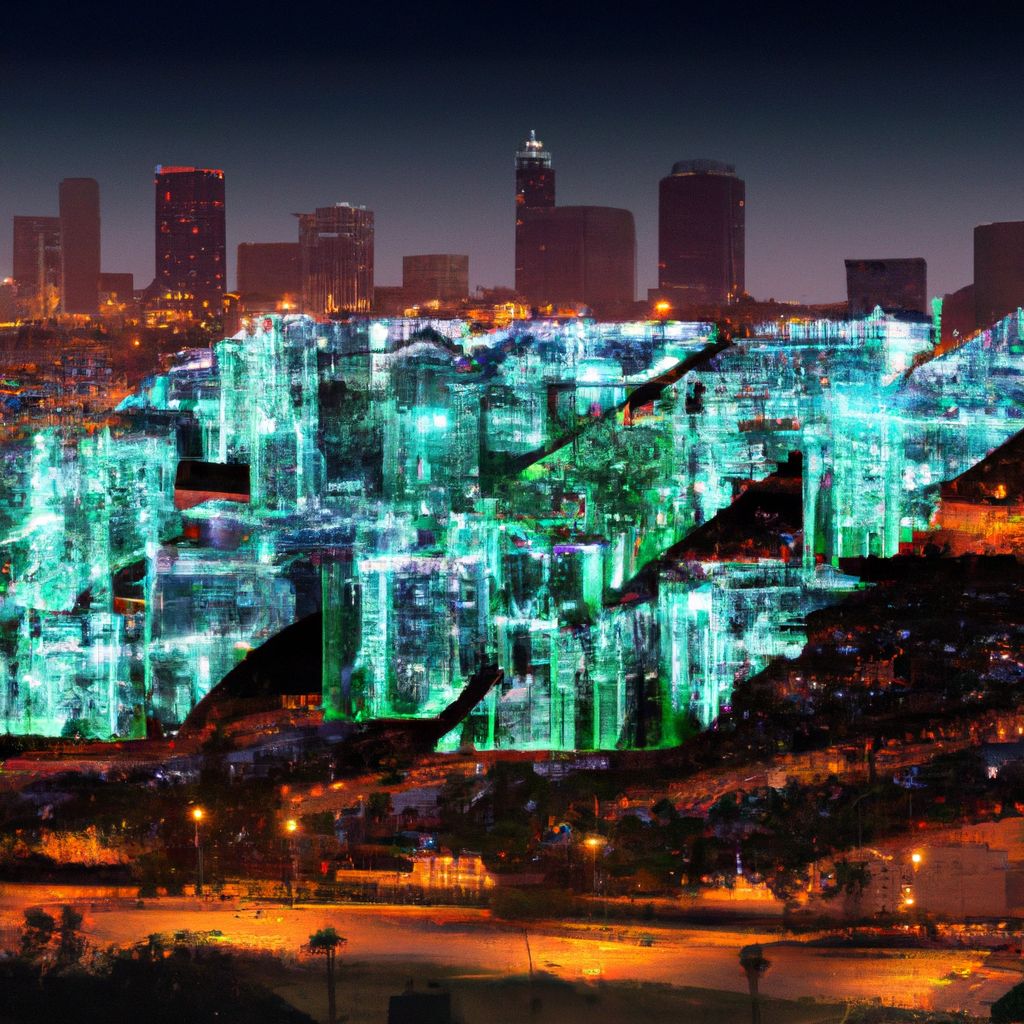 Fintech has the potential to bring about economic growth and development in Africa.
However, it's not all sunshine and rainbows – regulatory challenges, limited infrastructure, and low financial literacy, are still issues to overcome. Governments and regulators must make sure that the environment is conducive to innovation, but also ensure consumer interests are safeguarded.
Traditional banks and fintech startups joining forces could generate inclusive growth, by combining established networks with technological advancements.
The Definition of Fintech (what is Fintech?)
Fintech is a blend of "financial" and "technology". It involves using innovative digital technology in the financial sector – to make transactions and processes simpler and more efficient.
In recent years, fintech has become a major presence in Africa. This is due to: rising smartphone usage, internet access, and the need for easy-to-use banking services.
Fintech is special in Africa as it helps underserved populations. Many people lack access to traditional banking because of: geographical issues, inadequate infrastructure, and cost. Fintech solves this by offering mobile payments, and P2P lending networks – letting people transact safely and swiftly.
To maximize fintech's impact in Africa, there are a few things to consider:
Partnering traditional banks with fintech startups is one way. Banks can benefit from fintech companies' agility and innovation, while startups can gain access to established customers.
Also, digital literacy programs should be put in place – so more people can use fintech tools.
Finally, regulations must be made or updated – to prioritize data security, but not restrain progress.
By doing this, fintech can boost Africa's economy, combat poverty, promote financial inclusion, and foster entrepreneurship. This revolutionary technology will change how individuals and businesses access and use financial services – allowing them to thrive in the digital world.
Get ready, 'cos Africa's financial services are gonna take off with Fintech!
Overview of the Financial Services Landscape in Africa
The Rise of Fintech in Africa: A Financial Revolution
The Rise of Fintech in Africa? It's this incredible phenomenon that's completely changing the game when it comes to financial services on the continent. I mean, it's like a revolution! Thanks to fintech, individuals and businesses in Africa now have access to a whole array of new and innovative solutions.
Picture this: people who previously had limited options when it came to managing their finances now have the power to take control of their economic well-being. With fintech, they can easily send and receive money, make payments, and even access loans and insurance – all at their fingertips. It's empowering, to say the least.
Empowering Businesses: The Rise of Fintech in Africa
And it's not just individuals who are benefiting from this fintech revolution. Businesses are also reaping the rewards. Small and medium-sized enterprises (SMEs) in Africa, which are the backbone of many African economies, now have access to financial services that were previously out of reach.
They can access funding, manage their cash flow, and streamline their operations with greater efficiency. This is a game-changer for economic growth and job creation in the region.
Breaking Barriers: The Marriage of Finance and Technology
But what exactly is fintech? Well, it's the marriage of finance and technology. It leverages the power of digital platforms, mobile devices, and innovative software to provide financial services in a more efficient, accessible, and affordable way. Fintech is all about breaking down barriers and democratizing finance.
Filling the Gap: Fintech and Financial Inclusion in Africa
In Africa, where traditional banking infrastructure can be limited, fintech has stepped in to fill the gap. Mobile money services, for example, have become incredibly popular, allowing people to store and transfer money using their mobile phones. This has opened up opportunities for financial inclusion on a massive scale.
Thinking Outside the Box: Startups and Innovators
The Rise of Fintech in Africa is a testament to the continent's entrepreneurial spirit and its willingness to embrace new technologies. Startups and innovators are popping up all over the place, creating solutions that cater to the unique needs of African consumers and businesses. They're thinking outside the box and challenging the status quo.
Transforming Lives and Economies: The Impact of Fintech in Africa
So, if you're wondering why fintech matters in Africa, the answer is simple: it's transforming lives and economies. It's empowering individuals, driving financial inclusion, and fueling economic growth. "The Rise of Fintech in Africa" is an incredible story of innovation and opportunity, and it's only just beginning. Get ready to witness the future of finance unfolding right before your eyes!
Financial services in Africa are being transformed by the rise of fintech. Groundbreaking technologies and innovative solutions offer new ways to access financial services.
Traditionally, access to formal banking and financial systems has been challenging in Africa. But, fintech is bridging the gap between individuals and financial services.
A key part of the revolution is mobile money. As smartphone use increases, users can send, receive, pay, and access other financial services with their devices.
The fintech ecosystem is thriving with startups offering more than basic banking. Digital lending platforms give credit to unbanked individuals. Investment platforms let people easily invest in stocks and bonds. Insurance platforms offer affordable coverage. These innovations are changing lives.
The potential of fintech in Africa is enormous. It can transform economies, spur entrepreneurship, increase financial inclusion, and improve livelihoods. As more people access affordable financial services through fintech, they can take advantage of opportunities and participate in economic activities.
The Impact of Fintech on Financial Services in Africa
Fintech is revolutionizing financial services in Africa, giving individuals and businesses access to new solutions. Digital platforms, mobile banking, and online payments are reshaping traditional banking structures.
Fintech has enabled financial inclusion, providing easier access to loans and capital for underserved populations. Transactions are more efficient and transparent, reducing costs and combatting fraud. Fintech holds the potential for economic growth and empowerment across the continent.
The benefits of fintech are numerous. Technology and data analytics provide personalized financial solutions to those that were excluded from formal banking systems. Mobile money platforms let people transfer funds easily and securely using their mobile phones. Alternative lending models open doors for entrepreneurs who lack collateral or credit history.
Fintech also enhances transparency in transactions. Blockchain technology enables secure and tamper-proof record-keeping, reducing the risk of fraud and increasing trust between parties.
To maximize the benefits of fintech in Africa, regulators should create an enabling environment and foster collaboration between traditional financial institutions and fintech startups. Fintech startups are proving that you don't need a lot of funds to make a big impact.
Successful Fintech Startups in Africa
The fintech industry in Africa has boomed! Startups have brought in new technologies and creative solutions, changing the way people manage their finances.
Let's take a look at some of the successful African fintech startups.
Here is a table featuring their innovation, market reach, and company:
| | | | |
| --- | --- | --- | --- |
| Company | Innovation | Year Founded | Headquarters |
| Tabby | Debt Financing | 2019 | Egypt |
| MNT-Halan | Venture | 2018 | Egypt |
| OPay | Series C | 2018 | Nigeria |
| Flutterwave | Series D | 2016 | Nigeria |
| Tala | Series E | 2011 | Kenya |
| Chipper Cash | Series C | 2017 | Ghana |
| Wave Mobile Money | Debt Financing | 2017 | Senegal |
| TymeBank | Series C | 2012 | South Africa |
| JUMO | Venture | 2014 | South Africa |
| Bayport Financial Services | Private Equity | 2001 | Mauritius |
Source: Statup List Africa
Regulatory and Policy Considerations
The rise of Fintech in Africa cannot be underestimated. It's picking up speed. This brings a need for regulations and policies to be addressed. These factors play a vital role in the development and implementation of financial technology solutions.
Governments and regulators must create an enabling environment. This means drafting policies and laws to protect consumers, promote fair competition, and encourage innovation for the rise of Fintech in Africa to continue.
When it comes to "The Rise of Fintech in Africa," it's crucial to establish clear guidelines for data privacy and protection. We need strong data protection laws in place to ensure the safety of personal information. By doing so, we can build trust among users and motivate them to embrace fintech solutions with confidence. It's a win-win situation that fosters both innovation and security.
In the era of "The Rise of Fintech in Africa," collaboration between regulators, policymakers, and industry stakeholders is of utmost importance to ensure effective regulation. It's essential for these key players to engage in regular dialogue, sharing insights and expertise, to address emerging trends and challenges in the fintech landscape. By fostering open communication and knowledge exchange, they can make more informed decisions that benefit the industry as a whole. Together, they can create a regulatory framework that supports innovation while safeguarding the interests of all stakeholders.
In the exciting era of the Rise of Fintech in Africa, it's crucial for businesses to proactively engage with relevant authorities and actively participate in industry forums. By doing so, they can stay ahead of regulatory changes and ensure compliance with evolving standards. This proactive approach, to the Rise of Fintech in Africa, will allow businesses to navigate the fintech landscape with confidence, unleashing their potential for successful investments.
So, for the rise of fintech in Africa to continue, let the lions of the industry roar as they pave their way to success in this dynamic fintech ecosystem!
Opportunities and Challenges for the Future of Fintech in Africa
Africa's fintech scene is booming and bringing with it a slew of opportunities and challenges. In this digital age, Africa has an incredible opportunity with "The Rise of Fintech in Africa" to transform its financial services. However, before realizing this potential, certain roadblocks must be tackled head-on.
Opportunities & Challenges: A closer examination of the landscape reveals both opportunities and challenges that must be addressed:
Opportunities:
Financial Inclusion: Fintech facilitates access to financial services for the unbanked, promoting financial inclusion and economic empowerment.
Mobile Money Adoption: Africa has emerged as a global leader in mobile money adoption, offering a vast potential for tailored fintech solutions to thrive.
Cross-Border Remittances: Billions of dollars flow through remittances each year. Fintech has the potential to significantly reduce costs, enhance speed, and increase transparency in these transactions.
Challenges:
Digital Infrastructure: Limited access to stable internet connectivity poses a significant obstacle to widespread fintech adoption, especially in rural areas.
Regulatory Frameworks: To protect consumers and foster innovation, clear and conducive regulatory frameworks must be established to guide the fintech ecosystem.
Cybersecurity Risks: As fintech advances, the risks associated with cybersecurity threats increase. Comprehensive measures must be implemented to safeguard data and build trust among users.
To make progress in lending, insurance, and payments, partnerships between traditional financial institutions and fintech startups are key. By collaborating, they can leverage each other's strengths and jumpstart the transformation of financial services in Africa.
To seize the opportunities and tackle the challenges, here are some suggested tips:
Support Digital Infrastructure Expansion: Joint investments in infrastructure will help boost internet access, particularly in underserved rural areas, enabling broader fintech adoption.
Foster Regulatory Sandboxes: Creating supervised testing environments allows regulators to gain valuable insights into fintech innovations while ensuring user protection.
Enhance Cybersecurity Measures: Robust data protection protocols and advanced monitoring systems are vital to safeguard sensitive data, instilling confidence in users.
Encourage Financial Literacy: Implementing financial literacy programs will educate individuals about fintech products and services, leading to greater understanding and wider adoption.
By capitalizing on the opportunities, overcoming the challenges, and implementing these suggestions, Africa can ignite a financial revolution and revolutionize its financial services landscape, setting the stage for lasting economic growth. "The Rise of Fintech in Africa" is poised to reshape the future of finance on the continent, and now is the time to make it a reality.
When we analyze "The Rise of Fintech in Africa," it becomes evident that this revolution has brought about a significant transformation in the financial services landscape. Innovative solutions such as mobile banking and digital lending platforms have emerged, making financial services more accessible, convenient, and user-friendly for individuals and businesses alike.
The impact of "The Rise of Fintech in Africa" is undeniable, revolutionizing the way people engage with financial services and fostering a new era of financial inclusion and empowerment.
Conclusion
The Rise of Fintech in Africa has had a major impact on financial inclusion. Traditional banking systems have frequently excluded rural populations and low-income individuals, depriving them of access to essential financial services. However, with the advent of mobile banking, these previously underserved groups now have access to a range of services, including savings accounts, insurance, and loans. This has significantly improved their economic well-being and played a crucial role in reducing poverty levels..
The Rise of Fintech in Africa has also significantly boosted entrepreneurship and small businesses across the continent. In regions where formal banking infrastructure is limited or inefficient, digital payment platforms have emerged as viable alternatives. This has led to a remarkable increase in online marketplaces, e-commerce ventures, and cross-border business collaborations. African entrepreneurs now have the opportunity to tap into larger markets, expanding their reach and driving economic growth.
The Rise of Fintech in Africa has fostered a significant improvement in financial transparency across the continent. Through the digitization of transactions and the secure storage of data on robust platforms, it has become easier to detect fraudulent activities and combat money laundering. This not only protects consumers but also enhances trust in the financial systems of Africa.
Governments should focus on implementing favorable regulatory frameworks that allow for innovation and consumer protection. Encouraging collaboration between traditional banks and fintech startups can leverage each other's strengths.
Investing in digital literacy programs will ensure all segments of society can use new technologies. Empowering individuals with knowledge on how to navigate digital platforms securely and efficiently will maximize the benefits of fintech adoption.
Frequently Asked Questions
What is fintech and how is it transforming financial services in Africa?
Fintech, short for financial technology, refers to the use of technology and innovation to deliver financial services to individuals and businesses. In Africa, fintech is transforming financial services by providing access to banking, payments, lending, and insurance solutions to previously underserved populations. This technological advancement is enabling financial inclusion and economic growth across the continent.
What are some examples of fintech services in Africa?
There are various fintech services being offered in Africa, including mobile banking platforms like M-Pesa in Kenya, which allows users to make payments and transfer money using their mobile phones. Other examples include Paga in Nigeria, which provides mobile money services, and Branch International, a digital lending platform operating in multiple African countries. These services are making financial transactions more convenient, affordable, and accessible.
Is fintech adoption widespread in Africa?
While fintech adoption rates vary across countries, the overall growth of fintech in Africa is significant. The rapid proliferation of mobile phones and internet connectivity, coupled with limited traditional banking infrastructure, has provided a fertile ground for fintech innovation. According to the World Bank, over two-thirds of adults in Sub-Saharan Africa remain unbanked, representing a huge market potential for fintech companies.
What are the benefits of fintech in Africa?
Fintech in Africa offers numerous benefits, such as increased financial inclusion, improved access to credit and capital for small businesses, faster and more secure payment methods, and reduced reliance on cash. It also enables cost savings by eliminating the need for physical bank branches and paperwork. Additionally, fintech promotes entrepreneurship by providing a platform for startups to develop innovative financial solutions.
What are the challenges faced by fintech in Africa?
Despite its potential, fintech in Africa faces several challenges. These include regulatory issues and uncertainties, inadequate digital infrastructure in some remote areas, limited financial literacy among certain populations, and the need for robust cybersecurity measures. Fintech companies also often encounter difficulties in accessing funding and establishing trust among potential users. However, efforts are being made by governments, industry stakeholders, and international organizations to address these challenges and promote fintech growth.
How can African governments support the rise of fintech?
African governments can support the rise of fintech by creating an enabling regulatory environment that fosters innovation while safeguarding consumer interests. They can promote collaboration between fintech companies and traditional financial institutions, incentivize investment in digital infrastructure, and enhance financial literacy programs. Governments can also support fintech startups through funding schemes, mentorship initiatives, and providing access to valued networks. Such measures will help drive the growth and impact of fintech in Africa.