Prof. Isa Pantami, the minister of Communications and Digital Economy, has criticized the country's security authorities for not using the NIN Database to combat terrorism. He wondered why they are not taking the fight to them by not using National Identification Number (NIN) database in the battle against terrorism, banditry, and insurgency.
Despite the fact that the national database is still under construction, Pantami stated that the information now available could assist in reducing the nation's growing insecurity.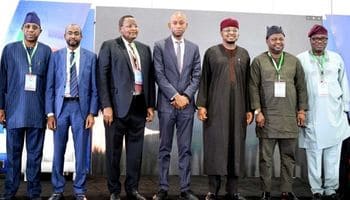 On the sidelines of the forum held by the Nigeria Office for Developing the Indigenous Telecoms Sector (NODITS), an organization housed under the Nigeria Communications Commission (NCC), the Minister addressed on Monday in Lagos.
Although banditry and other security issues are present in the nation, Pantami acknowledged that they are getting worse and added, "Some questions should be referred to the security agencies since what we have done is construct the database, which is still a work in progress. In the database, there are currently more than 86 million citizens. When the National Identity Management Commission (NIMC) was entrusted to me in 2020, I only received 41 million.
The history of NIMC of the need to use the NIN database to combat terrorism
"Remember that NIMC was founded in 2007. They recorded 41 million in 13 years, and from October 2020 to the present, we have raised it by 45 million. When a crime is committed, security institutions have the authority to access the database because it is available. The Cybercrime Act of 2015 has provisions that grant anyone the right to lawfully intercept communications. He stated without mincing words that, the Security Agencies are not required to visit them.
"Since January 2022, no security organization has addressed me, the Chairman, or the EVC of NCC, claiming that this crime has been committed; they have asked us for information, but we have refused them. It's never occurred before.
"Our job is to offer a database, which we have done, but they haven't shown up to request it in order to fight crime. They are not utilizing it. The NIN database is available for evaluation, he emphasized.
Additionally, Pantami stressed that obtaining a NIN is required by law and urged Nigerians to make sure they do so and link it with their Subscriber Identification Module (SIM) cards.
The essence of the National Identity Management Act
He emphasized that Section 27 of the National Identity Management Act of 2007 makes it plain that all citizens and legal residents must receive a NIN and that it is "not permitted for one to obtain a passport, driver's license, or enjoy any government services without NIN."
In response to a question on the advantages of acquiring a NIN, he stated, "First, getting one is a requirement of the law, and the law existed before I was appointed as a minister and before NIMC was transferred to me in October 2020. Only did we enforce it.
Benefits of using the NIN database to combat terrorism
"Secondly, NIN offers lots of advantages. Without an identity number, it is impossible to travel to or work in any industrialized nation. A Social Security Number is required in the USA, whereas a National Insurance Number is required in the UK. You need a NIN to identify yourself if you go to India with all the people there. The implications of this go beyond Nigeria. Every other nation, whether developed or developing, has its own unique identification number.
He asserts that creating a NIN database to combat terrorism is essential and a requirement for such things as economic growth and national planning. "Without a national database, planning cannot be improved. Therefore, one of the primary legacies we intend to leave behind is to establish a national database that will serve as Nigeria's central database. We should be factual about our population rather than merely estimate it.
On the issue of a NIN database to combat terrorism, he said "…any demographic statistic cannot compare to the advantages of national ID. After the census is complete, the data is set away, but NIN gives you access to a database where you can access all the demographic information and make excellent plans. We shouldn't confine it to security then," Pantami said
However, security continues to be a top concern, and occasionally we sacrifice economic rewards for it. The priority is security over the economy as long as they cannot both be pursued simultaneously since without the former, the latter is impossible. The economy will expand in a nation that is secure and prosperous and Nigeria needs the NIN database to combat terrorism.
In our view, due to the rampant spate of terrorism in the most populous nation in Africa, the minister and all stakeholders should make sure that the nin database to combat terrorism is used now and appropriately. It should be more than rhetorics. Nigeria needs action.