What application of blockchain is ideal for business?
Blockchain technology is useful for business transactions between entities. Permissioned users using distributed ledger technology can access the same data concurrently, enhancing efficiency, fostering trust, and reducing friction.
1/ What is the importance of blockchain technology for business?
Blockchain technology facilitates the verification and traceability of multi-step transactions that require such functions. It can speed up data transfer procedures, offer secure transactions, and lower compliance expenses. Blockchain technology can facilitate contract management and verify a product's provenance.
2/ How is blockchain technology used?
By storing passwords and other sensitive information on a decentralized network rather than a single server, blockchain technology can offer greater protection. Additionally, because a blockchain is essentially unchangeable, it provides protection against data alteration.
3/ How will blockchain technology impact business?
A digital record of who possesses what that is continuously updated is a blockchain, to put it simply. A "block" containing transaction-related data, including the time, date, cash value or amount, and participants, is encrypted and connected to other blocks to build a chain.
4/ How may blockchain impact how businesses operate?
With blockchain cryptography, the keeper of trust is no longer a third party. Blockchain can help businesses or people trade assets more efficiently by eliminating middlemen and their associated costs.
5/ Where is the real-world use of blockchain technology?
Blockchain technology has practical uses in the following areas:
Credit cards and other personal debts
Supply chain administration
Ownership and copyright protection
Improving the shopping experience through loyalty programs.
Objective To construct a totally secure voting system.
6/ What applications might blockchain have in the future?
Blockchain technology is much more than just a way to send coins safely. It can be applied outside of finance in areas including artist royalties, voting, welfare benefits, healthcare, gambling, insurance, and many more.
7/ What sectors make use of blockchain technology?
Telecommunications, Media and Entertainment, Insurance, Government, Automotive, Healthcare and Life Sciences, Banking, Financial Services, and Retail and Consumer Goods are just a few of the industries where blockchain is being used.
8/ What blockchain business has the most revenue?
IBM, a cloud platform and cognitive solutions provider that was founded in 1911 is the biggest organization in the world to adopt blockchain. More than 220 companies have benefited from IBM's assistance in creating blockchain-based apps and data governance solutions.
9/ What are the top 5 blockchains technologies?
In no particular order, the top 5 enterprise blockchain platforms that you should be aware of are as follows:
Hyperledger Fabric: A Modular Blockchain Platform with a B2B focus. As new technology advances, standards are needed. Instead of worrying about the framework, participants want to concentrate on the time, effort, and money needed to develop solutions. The justification behind open standards is this – that With a multilateral developer and vendor community, they are putting together the most interesting portfolio. It has advantages compared to what Linux contributed to the field of operating systems.
Ethereum: Mature Cross-Industry Smart Contracting Platform. Any developer can create and share next-generation decentralized applications using the Ethereum platform.
R3 Corda: New Financial Services Operating System. With generations of outdated, diverse legacy financial technology platforms that struggle to work together, creating inefficiencies, risks, and skyrocketing prices, Corda was created to meet the unique demands of the financial services industry.
Ripple: Global Payments Enterprise Blockchain Solution. Without a doubt, financial institutions' adoption of blockchain to improve their consumers' poor payment experiences is driving a fundamental shift in global payments. More than a hundred financial institutions are now looking to Ripple as the answer to the above problems.
Quorum: Enterprise-focused version of Ethereum. J.P. Morgan has long used open-source software, so the chance to contribute back to the community is exciting. In order to enhance the state of the art for distributed ledger technology, Quorum is a collaborative project, and they (J.P. Morgan) look forward to working with technologists around the world.
10/ Is blockchain the technology of the future?
It sure is because it will produce a reliable, uncensorable, and accessible global data and information repository. This quality will guide the development of the third generation of the internet. And for this reason, the blockchain is essential to the internet's future.
11/ What is the blockchain's technology benefit to businesses?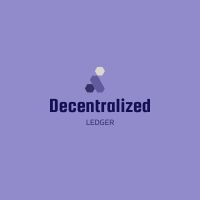 Blockchain technology has the potential to not only help businesses track inventory and assets efficiently and reliably, but also to allow them to securely communicate that information so that cooperating businesses can view inventory and track orders in real-time. The business value of blockchain is improving Supply Chain efficiency.
12/ How might a blockchain be applied to promote ethical corporate conduct?
Because it makes sure that the majority of issues are handled, blockchain is a crucial component of any system's efficient operation. Additionally, blockchain provides law enforcement authorities with personal data. Blockchain can be used by any local business to track the social impact of the supply and origin of assets.
13/ How might blockchain give companies a competitive edge?
Businesses may automate a number of processes with blockchain implementation, including payments, document verification, data management, and many more. Businesses can save resources by letting more activities self-validate their databases instead of using manual labor.
14/ What other uses does blockchain have besides Bitcoin?
Identity management, smart contracts, supply chain analysis, and many other tasks are already made possible by blockchain. Blockchain technology's full potential is probably still untapped because it keeps evolving.
15/ What is the industry impact of blockchain?
Many businesses and companies are increasing their interest in blockchain technology in fields ranging from infrastructure to public policy as they leverage the technology to promote better openness and veracity throughout the digital information ecosystem.
16/ How is blockchain applicable to banking?
Blockchain enables direct trade between parties by using a shared ledger to keep track of all transactions. By doing this, intermediaries like stock exchanges and banks are no longer necessary. It is inevitable that banks' share prices might decline if they are excluded from the process.
17/ Who was the blockchain's inventor?
Although it was just introduced ten years ago, blockchain has the potential to become the foundation of the world's record-keeping systems. It was developed by the anonymous developers of the virtual currency Bitcoin using the alias Satoshi Nakamoto.
18/ Why should I buy cryptocurrencies?
Investing in cryptocurrencies today offers the chance to become extremely wealthy, but there is also the risk of total financial ruin. The risk of investing in cryptocurrencies is weighed against the potential rewards. If you want to have direct exposure to the demand for digital currency, investing in cryptocurrency is an excellent idea.
19/ What four forms of blockchain technology are there?
Let's now take a closer look at the four different forms of blockchains that are conceivable.
The public blockchain: A distributed ledger system without constraints and permissions is known as a public blockchain.
20/ What distinguishes cryptocurrencies from blockchain technology?
Blockchain technology is fundamentally decentralized, kept globally across databases rather than in a single location or data center. Cryptocurrencies, on the other hand, can be used for trading and exchanging money through a desktop or mobile wallet from any location.
21/ What makes blockchains so crucial?
Blockchain facilitates the verification and traceability of multi-step transactions that require such functions. It can speed up data transfer procedures, offer secure transactions, and lower compliance expenses. Blockchain technology can facilitate contract management and verify a product's provenance.
22/ How many different blockchains exist?
There are currently at least 1,000 blockchains and four different kinds of blockchain networks. Although the concept of a blockchain is a specific type of data transfer, this concept offers a variety of platforms.
23/ Who is in charge of bitcoin?
Much to email's underlying technology, nobody owns the Bitcoin network. All Bitcoin users worldwide have power over the currency. Because users are free to choose which software and version they use, developers cannot compel a change in the Bitcoin protocol while working to make the program better.
24/ Does Elon Musk make bitcoin investments?
Elon Musk, the CEO of Tesla, has also made personal investments in Bitcoin. He has also made use of the "diamond hands" meme, which normally denotes that the investor intends to hold the investment. As he observes improvements in the energy mix used for Bitcoin mining, Musk also stated that he thinks Tesla will start accepting Bitcoin payments once again.
25/ What are blockchain's drawbacks?
Scalability is one of the blockchain's noteworthy flaws, even though it is not unbreakable. Blockchains' openness and anonymity are a liability, and proof of work is overkill. Finally, blockchain has the potential to be both incredibly complex and ineffective.
26/ How do blockchains generate revenue?
By publishing your posts and uploading photographs, you can earn cryptocurrency. Then, you may transfer this cryptocurrency to different exchanges like Bittrex and Binance, convert it to Bitcoin, or send it to your bank as fiat money. You can even use it to buy goods and services on the platform.
27/ How are blockchain models used in business?
A blockchain business model improves a user's capacity to engage with the data through a wide-ranging digital marketplace, enabling them to buy products, services, and media from a third party.
28/ Is Blockchain hackable?
According to IBM, one advantage of smart contracts is that blockchain transaction records are encrypted, making them exceedingly difficult to hack. Additionally, hackers would need to alter the entire chain in order to change a single record on a distributed ledger because each record is linked to the records that came before and after it.
The main issue with blockchain is a general lack of knowledge of the technology and a general lack of comprehension of how it operates, especially in industries other than finance. Investment and idea exploration are being hampered by this.
30/ What alternatives are there to blockchain?
There are many but TechTarget speaks of six main alternatives to Blockchain: centralized databases, centralized ledgers, distributed databases, decentralized storage, cloud storage, and other distributed technologies